Binance is one of the trusted and rapidly expanding bitcoin exchanges where anyone can buy bitcoins. Although bitcoins have been around since 2008, the general awareness on the method of buying bitcoins is very low among the masses.
Buying bitcoins is really simple but since many people are unaware, they assume that the process is very technical. So let's go through this guide on how you can buy Bitcoin on Binance.
Step 1: Create an account
Firstly you need to understand that bitcoins are digital currency and just like you need a wallet for your cash, you will need a digital wallet for your digital currency. Binance offers users the ability to keep their bitcoins with the servers of the site and this is called as an online digital wallet.
The server of Binance will keep your bitcoins safe for you to use whenever you want to. For this first you will have to get registered on the site.
In order to get registered simply go to the site or use the Binance app.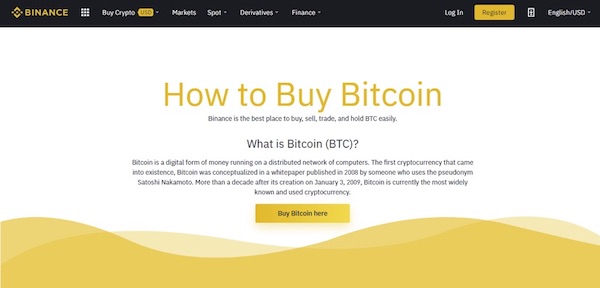 Once you are on the site click on the "Register" icon on top left. Doing so will take you to the next screen where you will be required to enter your email and password.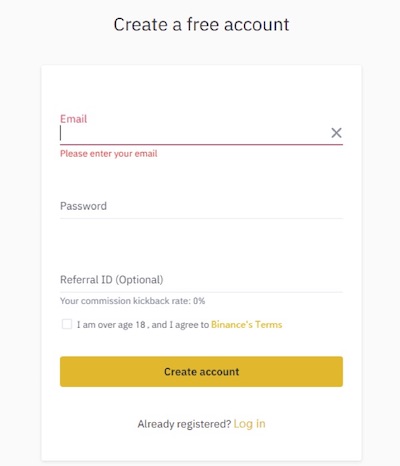 Once you have entered your email and password for your Binance account, you will be taken to a second screen where you will have to enter a code which has been sent to the email address you just provided.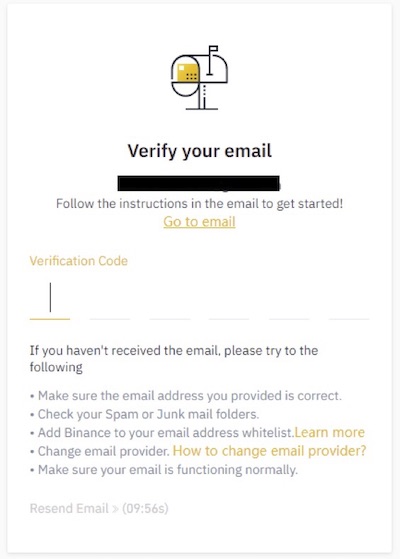 Once you are successfully registered you will see the following screen.
Step 2: Proceed to Buy Bitcoin on Binance
If you want to purchase bitcoins right away with your credit card then you should click on the last option to buy crypto with your credit card. This will take you to another page where you will be required to enter the amount of bitcoins that you need to purchase.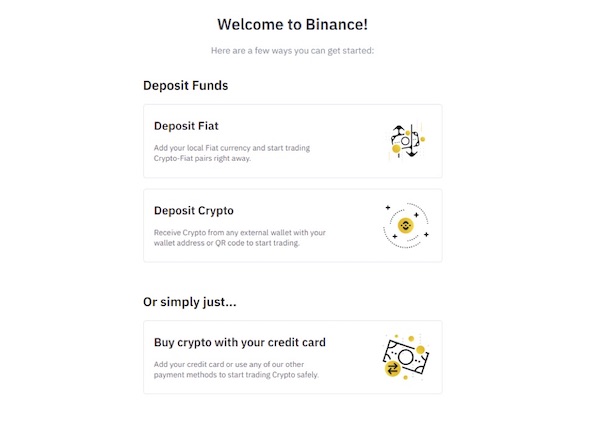 Step 3: Determine how much you want to buy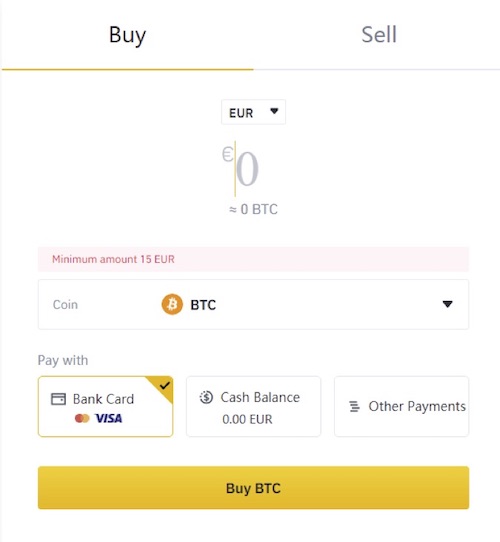 Once you are on this screen, you will simply need to enter the amount you need to purchase. Remember that the amount you will enter will be in your local currency and then the calculator will convert it to the equivalent amount of bitcoins for you.
You can also select which crypto currency you want to purchase. Binance offers a variety of crypto currencies. Select the pay with card option and click on "Buy BTC" to proceed to next screen.
Step 4: Confirm Payment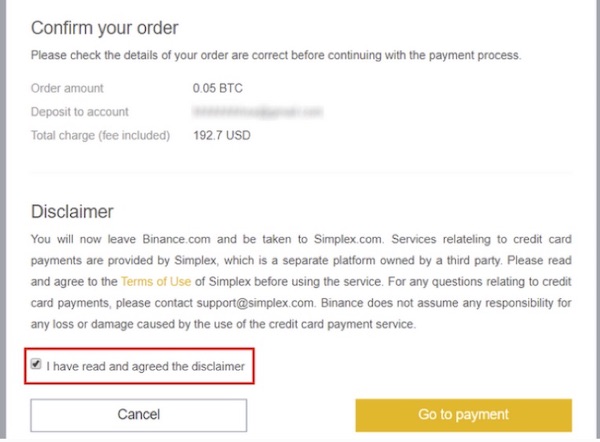 The next screen will present you with the details of your transaction. Read everything carefully to make sure that the details are correct and then clock on the "I have read" box and proceed to payment.
Step 5: Enter card details and complete the transaction
You will then be taken to a Simplex website where you will be required to enter the details of your card and verify those details. Once this is done your transaction will be complete and you will be redirected back to the website and once your transaction is approved you will receive your bitcoins in a matter of minutes.
Final Thoughts to Buying Bitcoin on Binance
In these five simple steps you can buy Bitcoin on Binance with a credit card. The process of buying bitcoins on Binance is perhaps the easiest of all bitcoin exchanges because you don't have to wait to get verified like some of the other sites. Binance gives you convenience at your fingertips.
If buying Bitcoin on an exchange like Binance isn't for you, you can still mine for Bitcoin and other cryptocurrencies. Mining will be more involved and there are startup costs with hardware and your time.
The setup will take time, as well as mining for a certain amount of Bitcoin. It could take you 1+ years to mine one Bitcoin, but 1 minutes to buy one Bitcoin. Up to you to decide how much you want to get involved!